WELCOME TO LOSM- Live Oak Student Ministry!
SCROLL DOWN to see what's up for 6th-12th graders each week
We meet most Wednesdays at Live Oak for fun, connection, worship, teaching and small groups
6:00pm LOSMeal for $3
6:30pm worship, games, teaching, small groups)


(

GO HERE to learn about the heart and vision behind our middle school and high school ministries.)
---

LOSM has a different pace over the summer.
We've got Camp of course and a few other gatherings.
Small Groups may gather here and there too, so stay in touch with your group's GroupMe!!!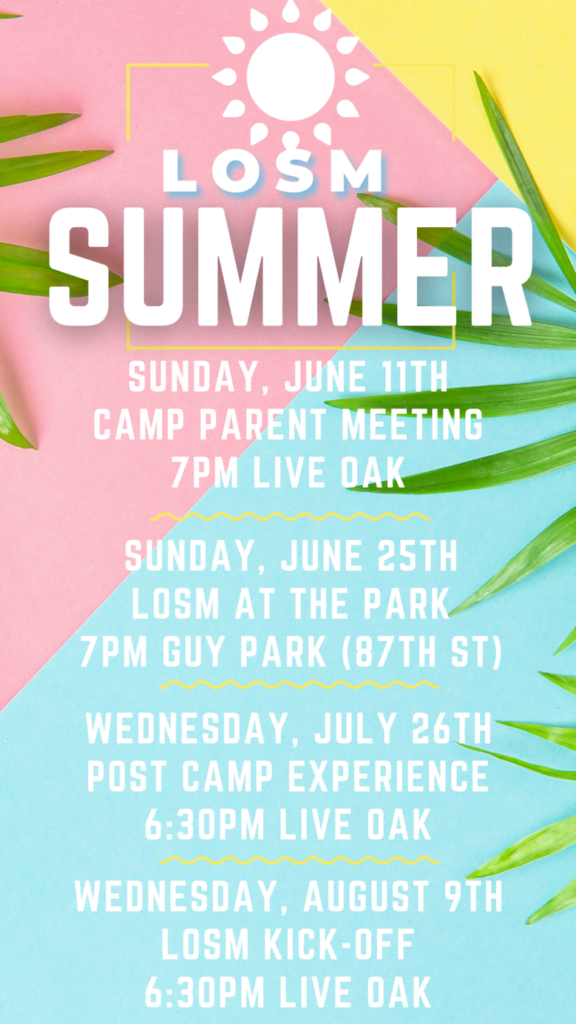 ---

Connect with Live Oak Student Ministry by joining the LOSM REMIND: text @losmp to 81010.
We utilize GroupMe to safely communicate with students!  If you want to get your student on GroupMe with their small group leaders and other students please Email Tammy Roberts