WELCOME!
 At Live Oak we believe in the transformational power of Christ and community and we want to be a place where those are both experienced!  Your starting point will likely be a Sunday service, but we hope that is merely a front door to personal spiritual growth, a deepening love for God, and to meaningful relationships with others!
Our website tells our story so we hope you'll spend some time with it. You should be able to find anything you are looking for, to explore church life, on the main navigation bar up top!
Reach out if you need ANYTHING. 
And take a second to fill out a CONNECTION CARD so we can begin to know who you are.
ENGAGE WITH US ONLINE!
We are committed to "bringing church to your home" in an engaging & excellent way. we consider our online attendees as another campus!
We offer LIVE STREAMS on Sundays, which means you can interact with other virtual attendees as well as Live Oak staff and volunteer hosts at those designated times.  This increases the sense of community and connection and we love "seeing" you online at those times!  Join us at 9:30am, 11:00am or 8:30pm on FACEBOOK, YOUTUBE or HERE ON OUR WEBSITE!
You can watch the service on your own time too, of course, if you can't tune in at our designated live stream times: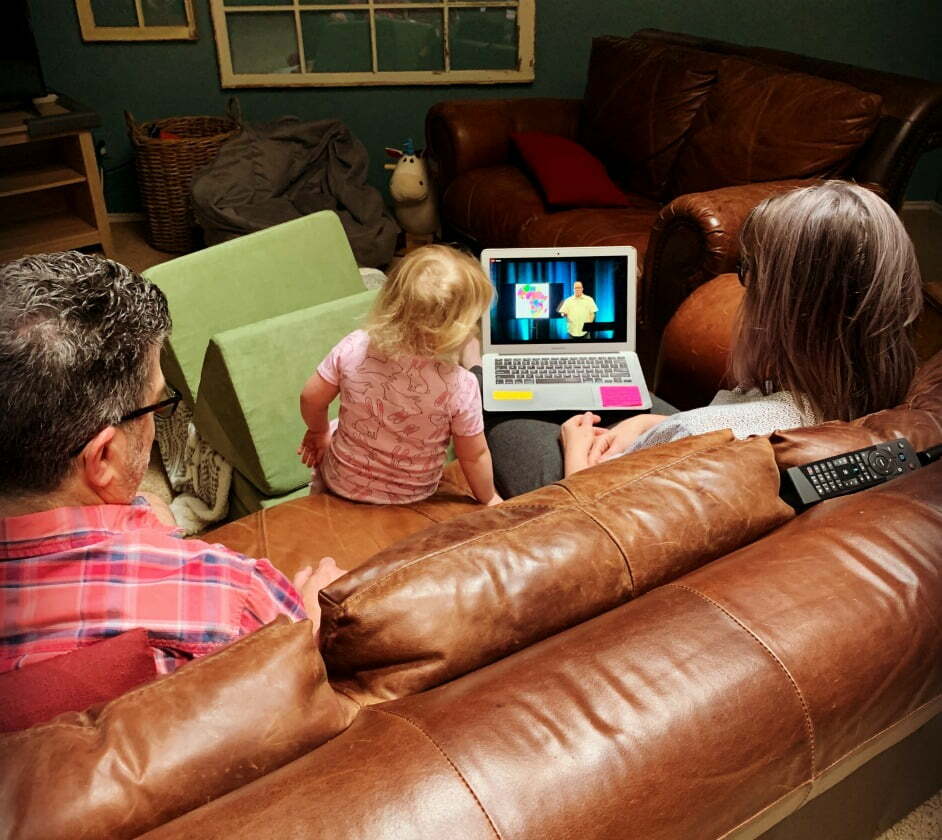 JOIN US FOR AN in-person service!
we are offering in-person services on sundays at 9:30am and 11:00am.  We are asking for an RSVP when you plan to attend.  find all the details below…
03.03.21 In light of Governor Abbot's announcement regarding the lifting of Covid mandates to be effective March 10, Live Oak is prayerfully evaluating what it looks like for us to move forward. In the meantime, we will run our usual plan for this Sunday, March 7 (RSVPS for main services and kids min & mask use). Please tune in or be present this Sunday to hear an update about our plans going forward.
We are striving to create the safest environment possible for you and your family…
Social distancing with reduced capacity as far as seating goes
Mask use for all who attend our main services and all volunteers.  We are also asking those in kinder – 5th to mask, as we do not have the space to appropriately distance children in their kids min environments
Services are "contactless" as well: with no coffee (bring your own!) and no muffins.  Take advantage of our online bulletin (bring a journal if you are note taker) and and online Connection Card.
Kids Ministry for babies-5th grade is available! You will RSVP for your child when you RSVP for your seats! We have many safeguards in place. LEARN FULL DETAILS HERE
Families and groups can absolutely sit together

. We just ask that you wait to be seated until your entire group is present. This will help our ushers (who will be seating you) immensely!
To best plan for you we ask you to RSVP for seats & RSVP your kiddo for Kids Min, in advance.  Our ticketing site is simple to use.  RSVP NOW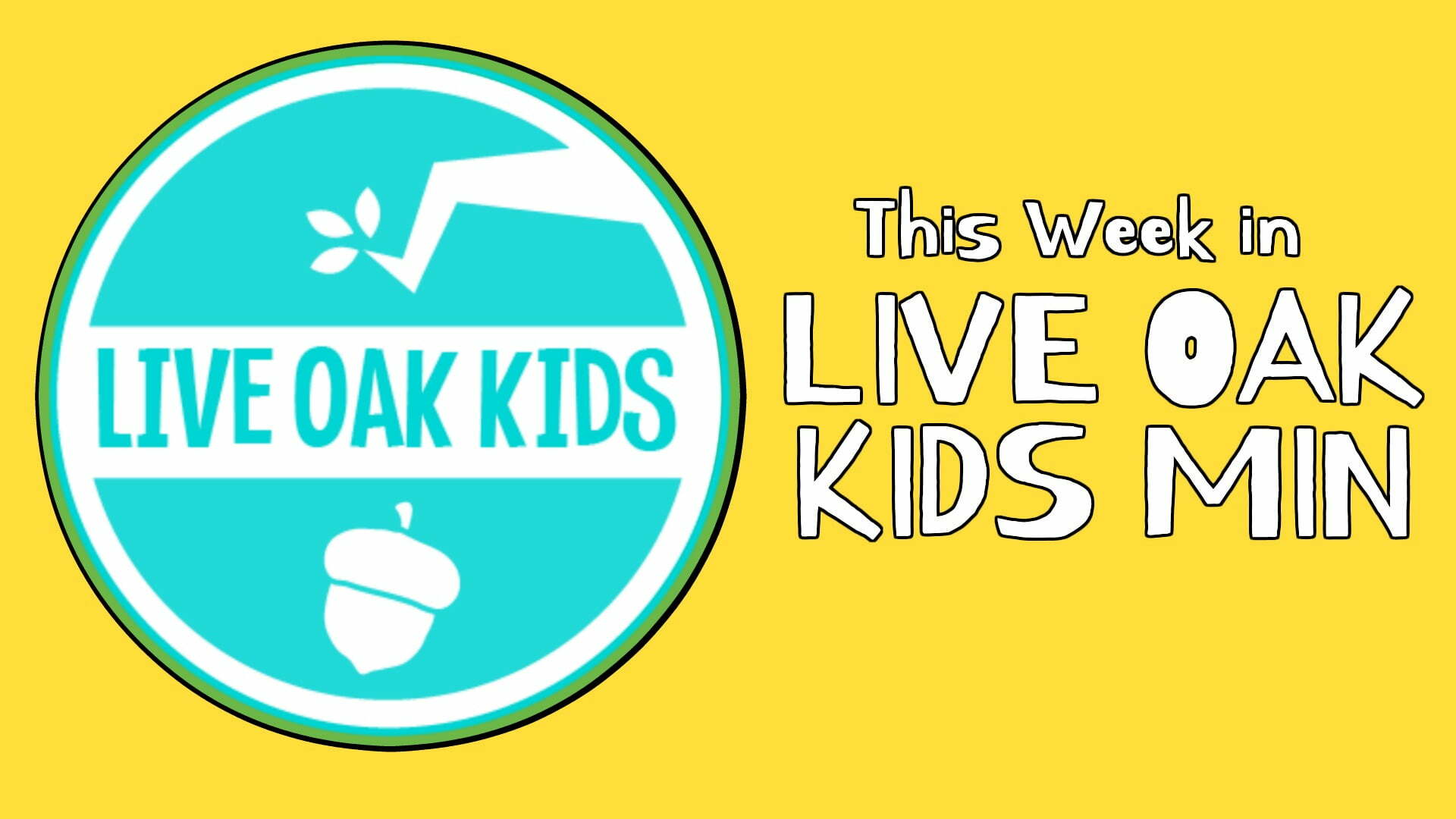 WHAT'S UP WITH KIDS MINISTRY:
>Programming for babies-5th is back. We have many safeguards in place. You will RSVP for your child when you RSVP for your seats!  LEARN FULL DETAILS HERE
>We know some of you aren't ready to come back just yet or may be worshipping from home some weeks. 
Don't forget to check our THIS WEEK IN ACORN CLUB and THIS WEEK IN TREE HOUSE CLUB to stay connected and always visit SUNDAY AT HOME which brings you worship, curriculum, teaching & activities that are being experienced in-person on Sundays!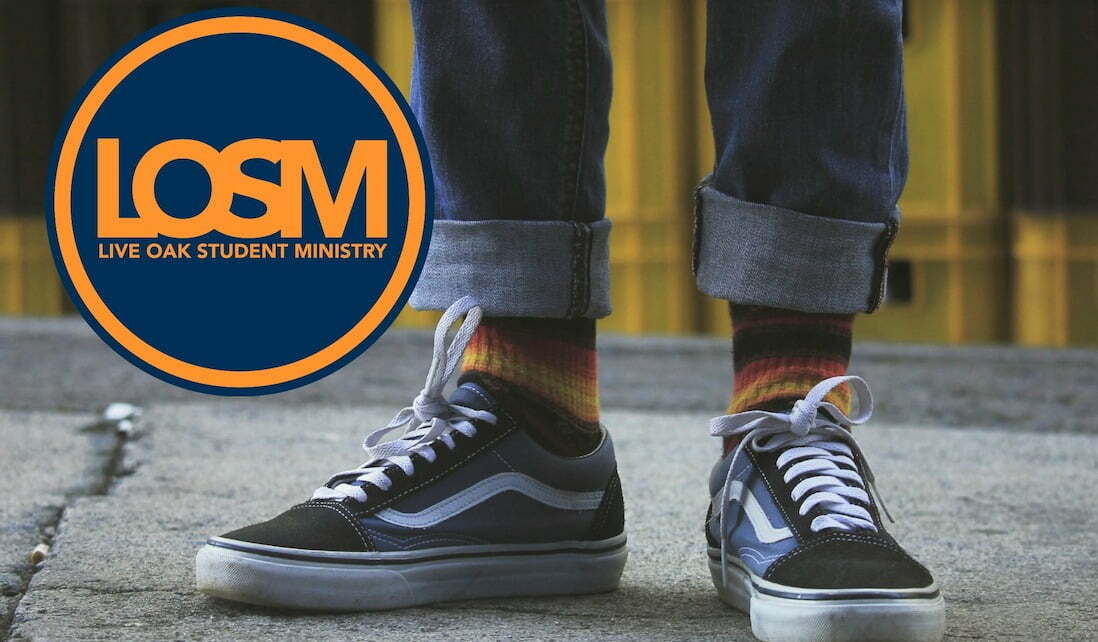 how about my teenager?
>Students in 6th-12th grade have LOSM (Live Oak Student Ministyry on Wednesday evenings. This is a time of FUN, worship, relevant teaching and small groups designed just for them. 
>On Sunday mornings, teens are invited to our main services…there is great value in inter-generational worhsip.  Also, MANY of our teens serve on Sundays which allows them to learn about thier unique gifting and use their gifting to serve others, because we believe there is no age limit to a life that can be used by God!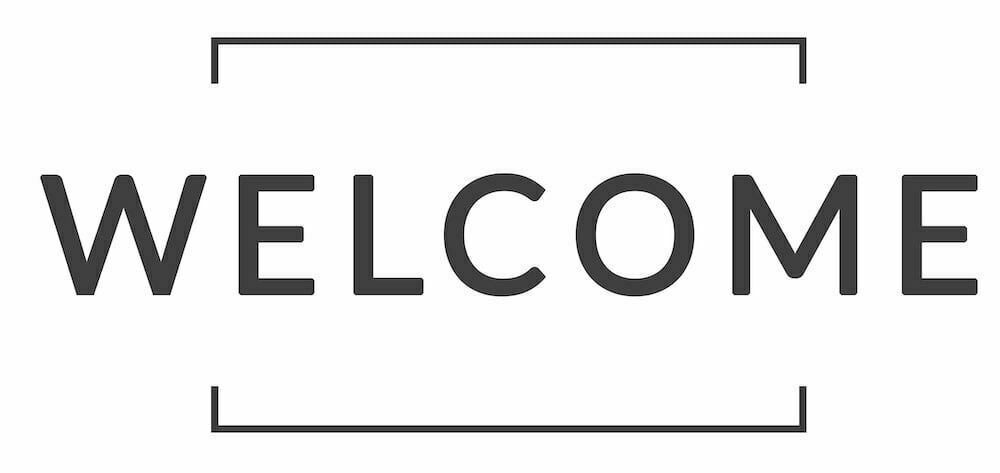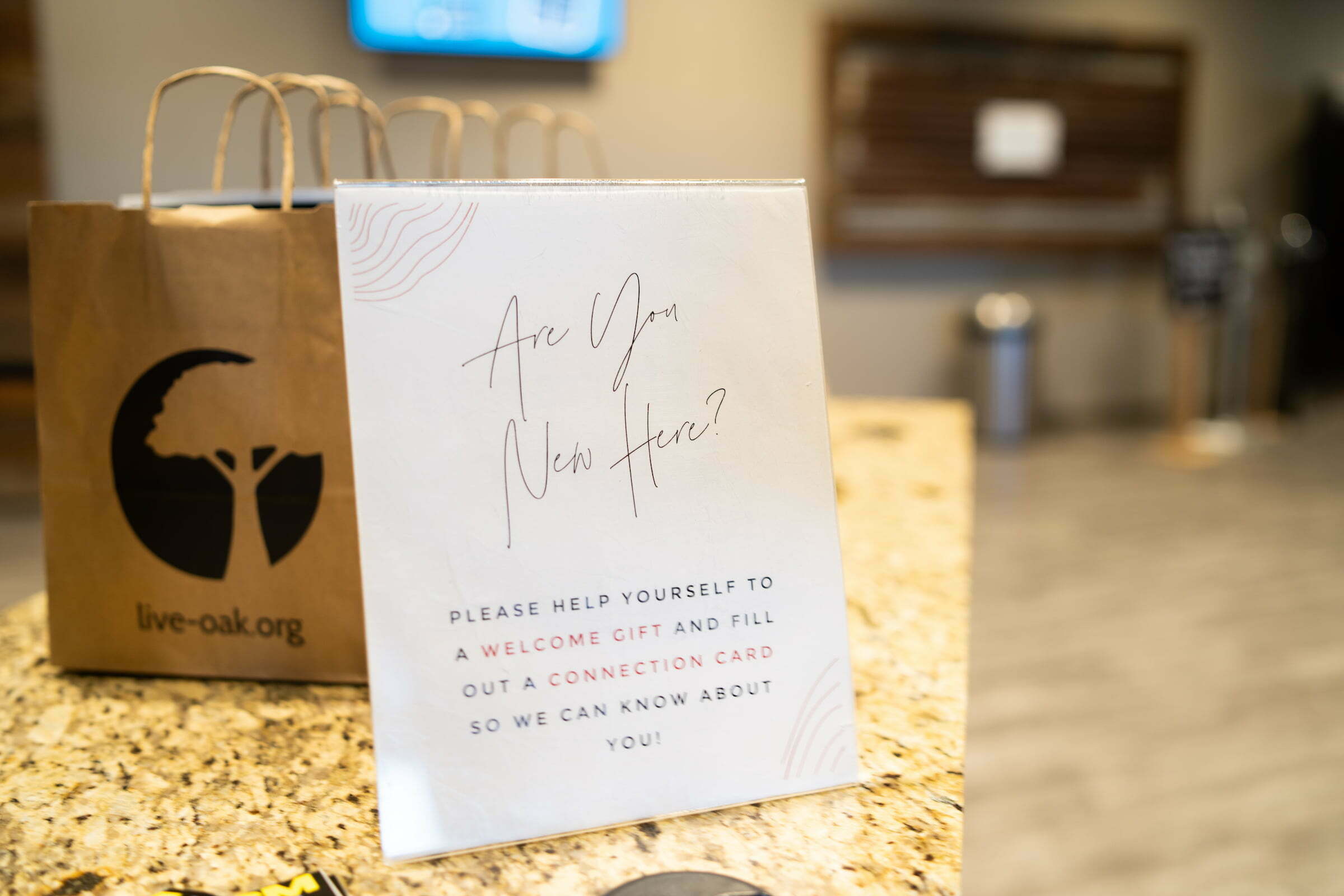 Covid-19 has changed many things about how we "do" church, but there are things that HAVEN'T changed!  Live Oak is still an authentic group of people who love God and love others…

IF YOU ARE NEW WITH US, PLANNING TO WORSHIP ONLINE OR IN-PERSON WE ARE GLAD YOU ARE HERE!
We are ORDINARY PEOPLE with problems and sins seeking an amazing God TOGETHER.
Live Oak is a CASUAL & COMFORTABLE atmosphere – even with social distancing and safeguards in place, we hope you will feel at ease
You'll meet FRIENDLY PEOPLE – they will help you find your way around but won't invade your space.
You'll experience MEANINGFUL WORSHIP in a creative, contemporary environment.
Our Pastors teach MESSAGES that make sense – Biblical teaching and real help for everyday life.
You'll find a MULTIGENERATIONAL WORSHIP SETTING – Our student ministry meets on Wednesdays and our College Ministry meets on Tuesdays, which means teens and young adults join us in our main worship on Sundays…and we LOVE it!
You really can wear what you want. The majority of Live Oakers wear casual clothes.  Right now we encourage you wear a mask too, although they are not required for anyone but staff and off-stage volunteers.
You don't have to worry about being pointed out as "new" during the service, but chances are you will be greeted by many, because Live Oak is a friendly place and we love new faces.
During the teaching portion of our services, our Pastors show scripture on the side screens. You can still bring your Bible or pull up your online Bible, too. If you need a Bible, we have free ones in our foyer at Guest Central. We provide Bible Reading Plans that go with our Sunday series, because we want to help you engage God's Word on your own.
You can complete a CONNECTION CARD to let us know about you and to ask for specific information.
Got Questions? Email us
Sunday Services

In-person @ 9:30am & 11:00am
Online @ 9:30am, 11:00am & 8:30pm
COVID-19 Disclaimer:
The novel coronavirus has been declared a worldwide pandemic by the World Health Organization. As a result, federal, state, and local governments and agencies recommend social distancing, mask wearing, and in many locations, prohibited or reduced capacities for the congregation of groups of people. We are doing everything we can to be compliant with all regulations and ensure your safety and the safety of your family. We have put in place preventative measures to reduce the spread of COVID-19, but we cannot guarantee that you or your familymembers will not become infected. Preventative measure include increased cleaning, mask wearing, social distancing, temperature checks for volunteers & staff, and online options for engagement.
By participating in programs, services, and activities at Live Oak Community Church, you agree to the following: On behalf of yourself and your family, you hereby release, covenant not to sue, discharge, and hold harmless Live Oak Community Church, its employees, agents, and representatives, of and from all liabilities, claims, actions, damages, costs or expenses of any kind arising out of or relating to your participation in our programs, services, or activities. You understand and agree that this release includes any claims based on the actions, omissions, or negligence of this organization, its employees, agents, and representatives whether a COVID-19 infection occurs before, during, or after participation in any hosted or programmed event by Live Oak Community Church.
Stay In the Know About All Things Live Oak...
Worship With Us
FIND SUNDAY SERVICE INFO HERE
Location
10710 Frankford Avenue
Lubbock, TX 79424