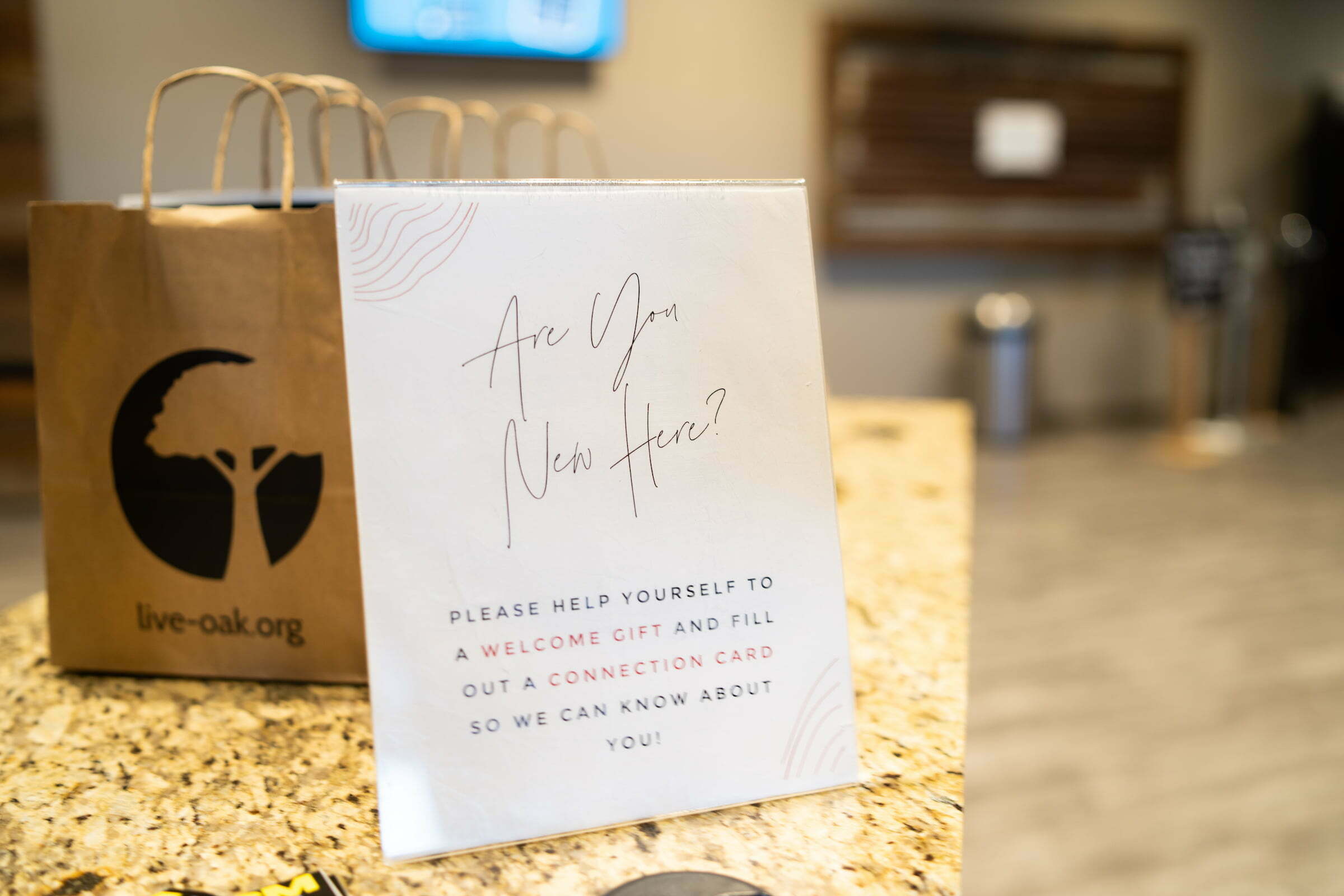 WELCOME!
At Live Oak we believe in the transformational power of Christ and community and we want to be a place where those are both experienced!
Your starting point will likely be a Sunday service, but we hope that is merely a front door to personal spiritual growth,
a deepening love for God, and to meaningful relationships with others!
Our website tells our story so we hope you'll spend some time with it. You should be able to find anything you are looking for to help you explore
church life here on the main navigation bar up top!
REACH OUT if you need ANYTHING.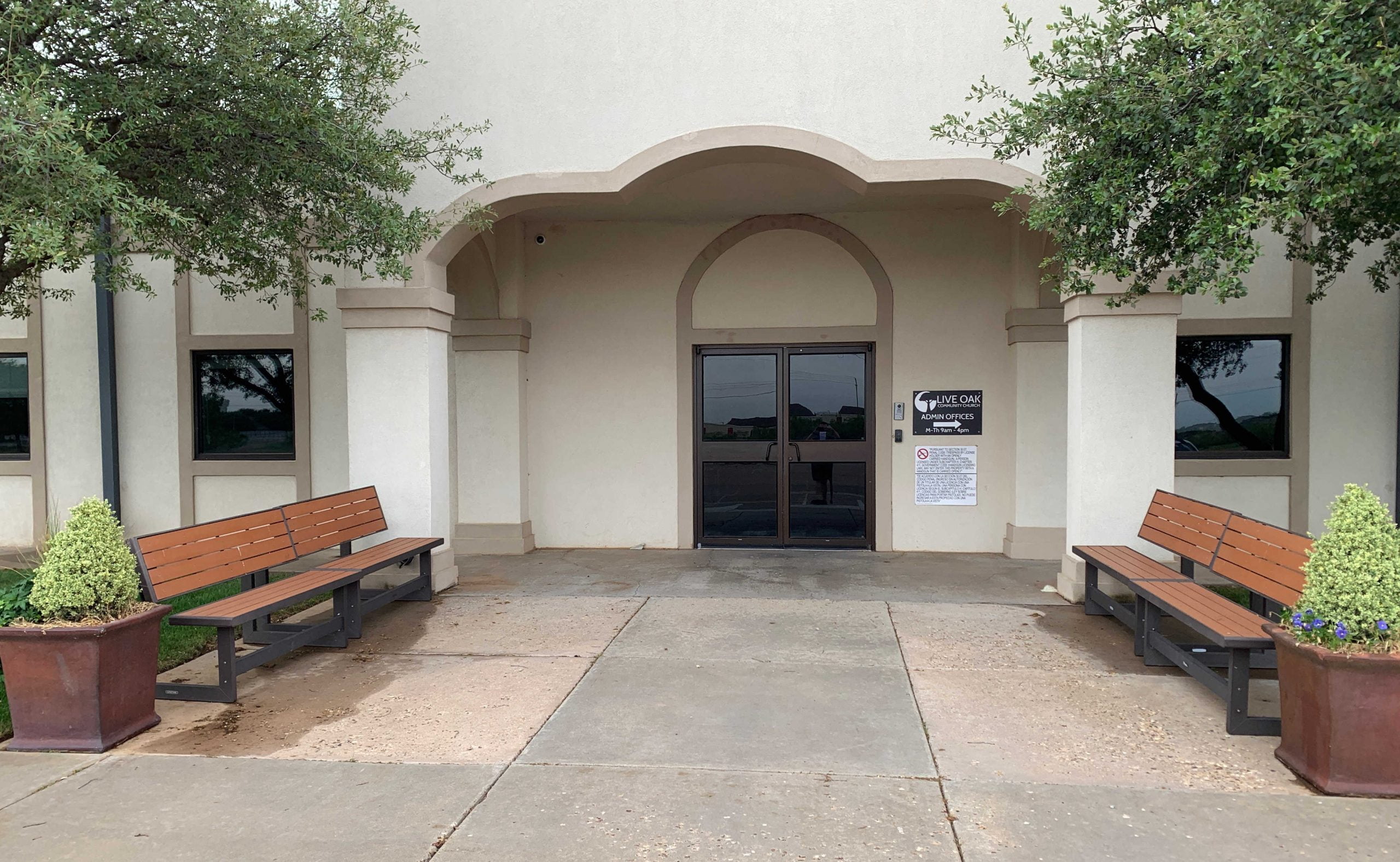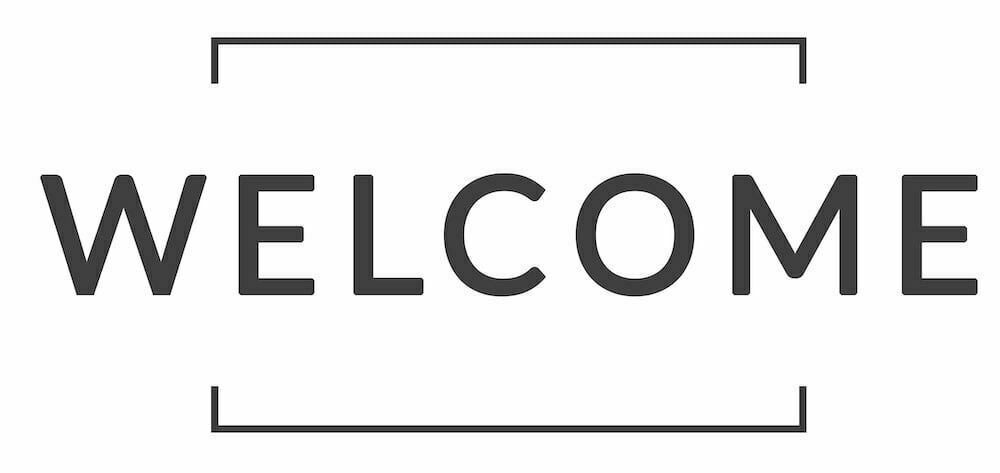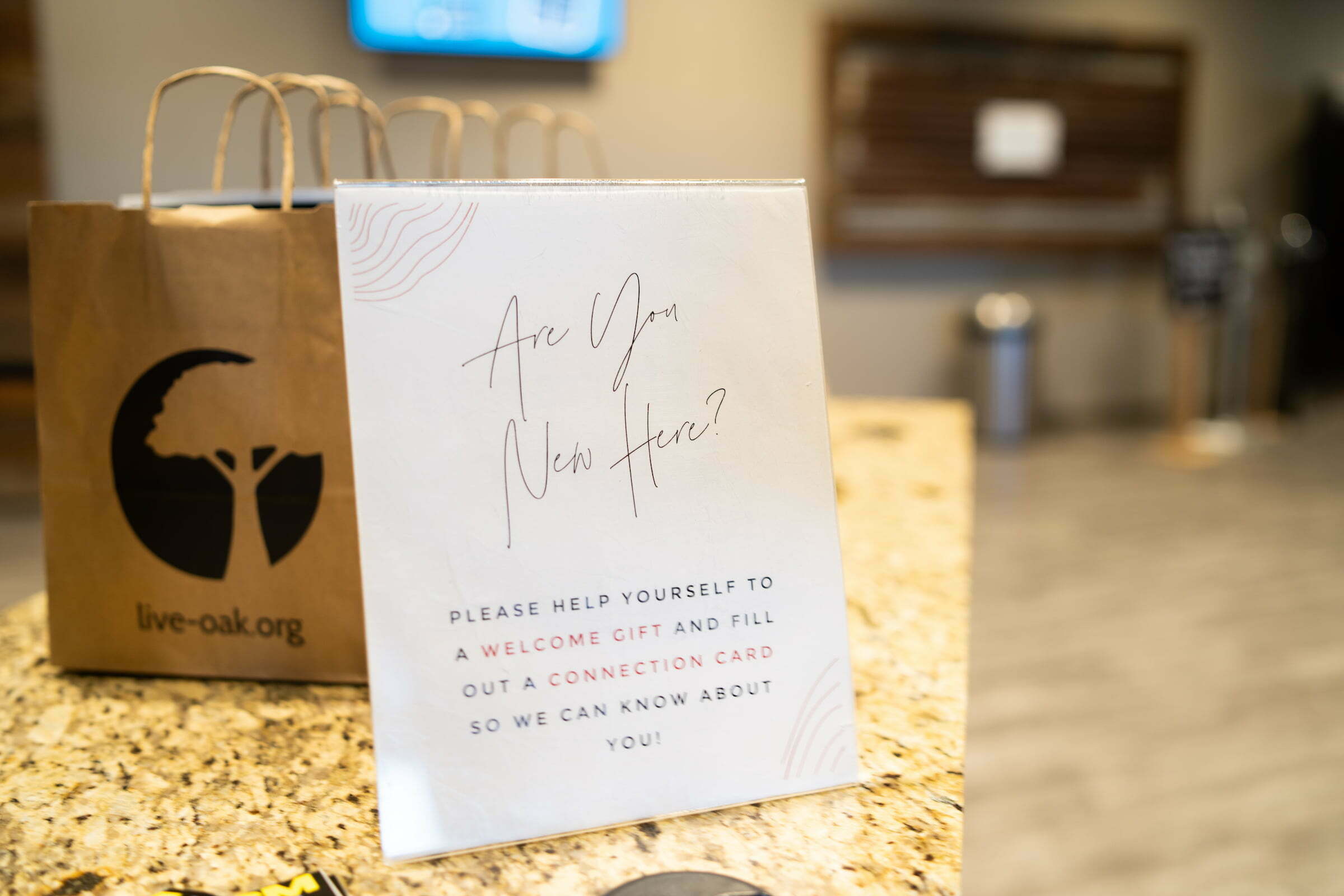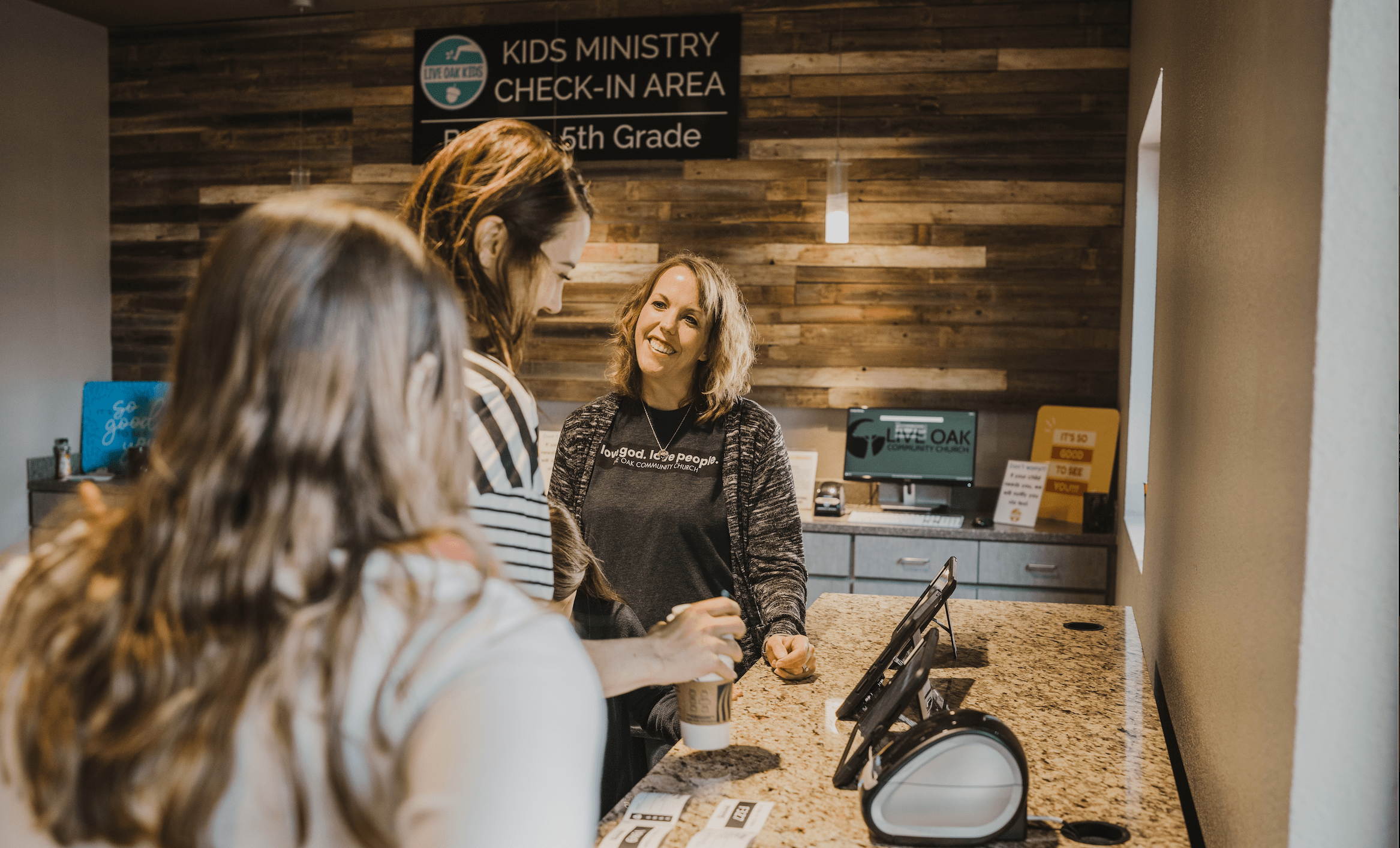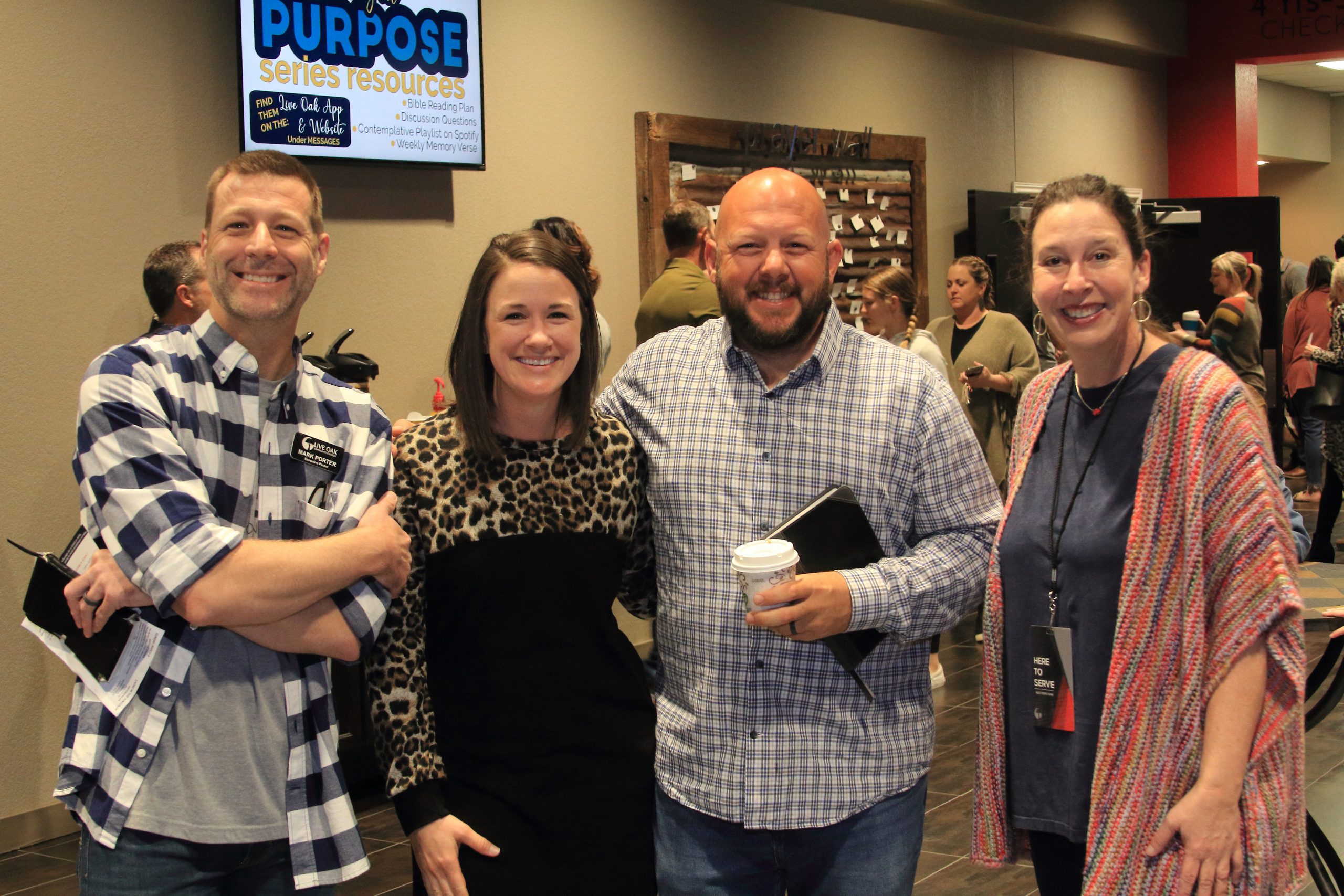 Live Oak is an authentic group of people who love God and love others…

IF YOU ARE NEW WITH US, PLANNING TO WORSHIP ONLINE OR IN-PERSON
WE ARE GLAD YOU ARE HERE!
We are ORDINARY PEOPLE with problems and sins seeking an amazing God TOGETHER.
Live Oak is a CASUAL & COMFORTABLE atmosphere – we hope you will feel at ease.
You'll meet FRIENDLY PEOPLE – they will help you find your way around but won't invade your space.
You'll experience MEANINGFUL WORSHIP in a creative, contemporary environment.
Our Pastors teach MESSAGES that make sense – Biblical teaching and real help for everyday life.
You'll find a MULTIGENERATIONAL WORSHIP SETTING – Our student ministry meets on Wednesdays and our College Ministry meets on Tuesdays, which means teens and young adults join us in our main worship on Sundays…and we LOVE it!
You really can wear what you want. The majority of Live Oakers wear casual clothes.  
You don't have to worry about being pointed out as "new" during the service, but chances are you will be greeted by many, because Live Oak is a friendly place and we love new faces.
During the teaching portion of our services, our Pastors show scripture on the side screens. You can still bring your Bible or pull up your online Bible, too. If you need a Bible, we have free ones in our foyer at Guest Central. We provide Bible Reading Plans that go with our Sunday series, because we want to help you engage God's Word on your own.
You can complete a CONNECTION CARD to let us know about you and to ask for specific information.
Got Questions? Email us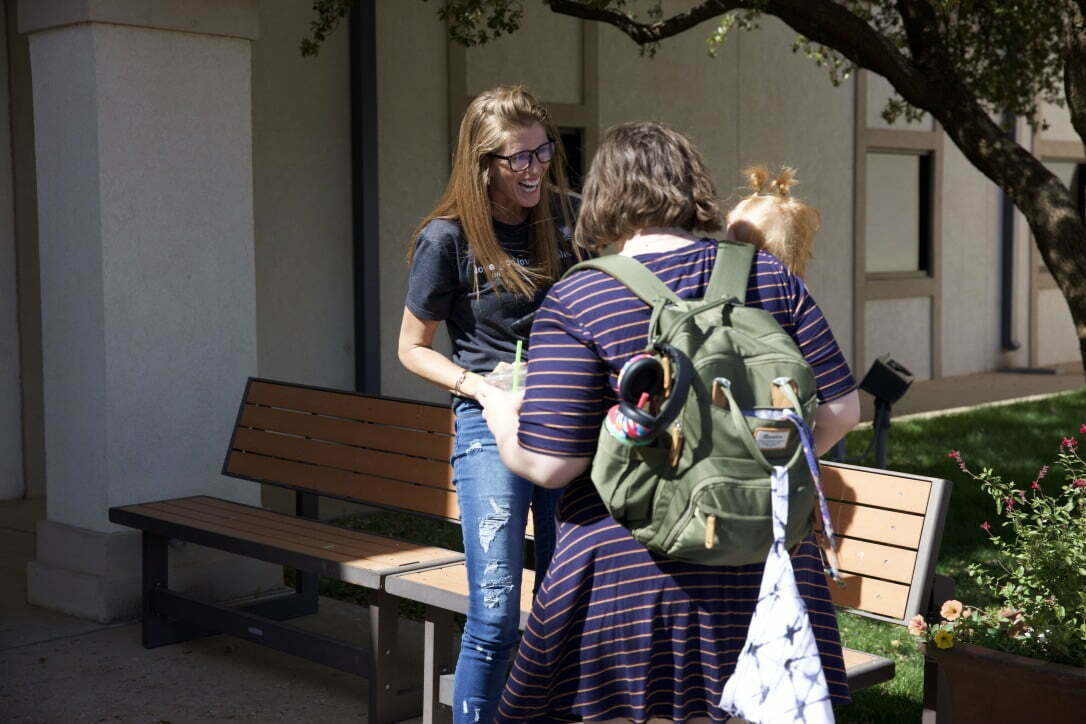 Sunday Services

In-person @ 9:30am & 11:00am
Online @ 9:30am, 11:00am
JOIN US ON A SUNDAY!
we offer services on sundays at 9:30am & 11:00am, with excellent & fun experiences available for babies- 5th grade during both services.
We love new faces and we know it isn't easy being new somewhere. This page exists so you can look it over and feel like you have an idea of what you are walking into on your first Sunday. We have tried to cover all the questions and wonderings you might have, but if we've missed something, please ask us!
Scroll on to learn:
-What we offer for your kids and teens on Sundays and beyond.
-Some helpful "being new" tips
ENGAGE WITH US ONLINE
You may be someone who prefers to worship from home or you might be out of town one weekend or even home sick.  Whatever the case, we've got you covered!  We live stream our services at 9:30am and 11:00am. We also post our services on-demand, available each Sunday by 1:00pm.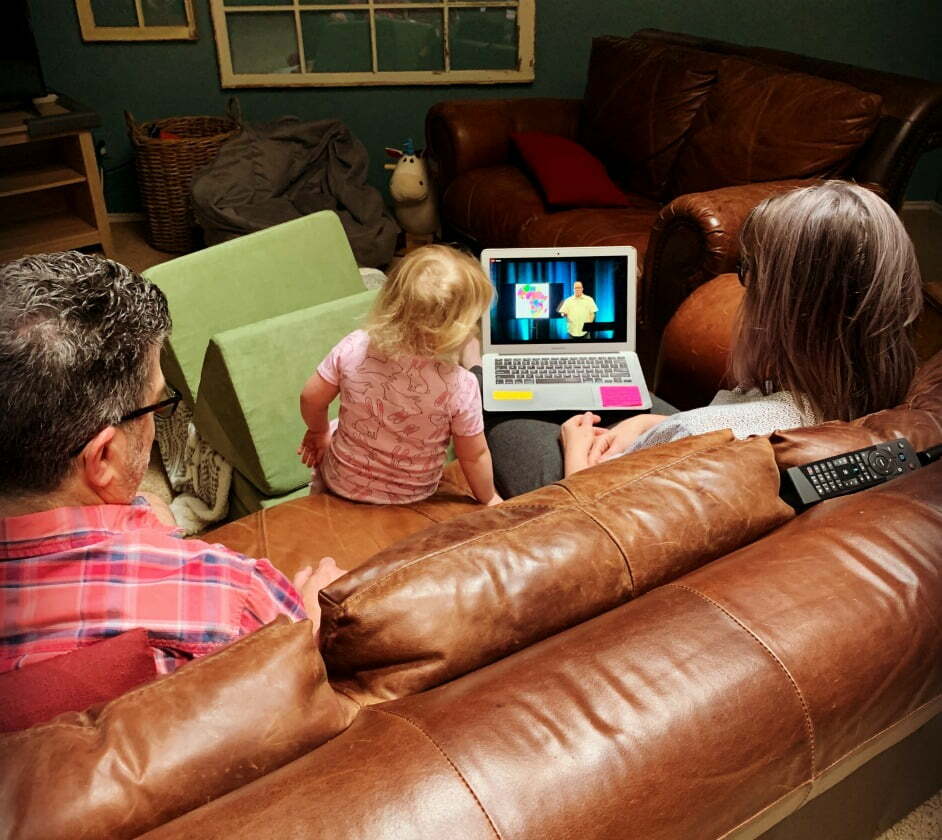 preview a sunday service
If you've never come to Live Oak and are curious what to expect when it comes to our Sunday Services, watch this!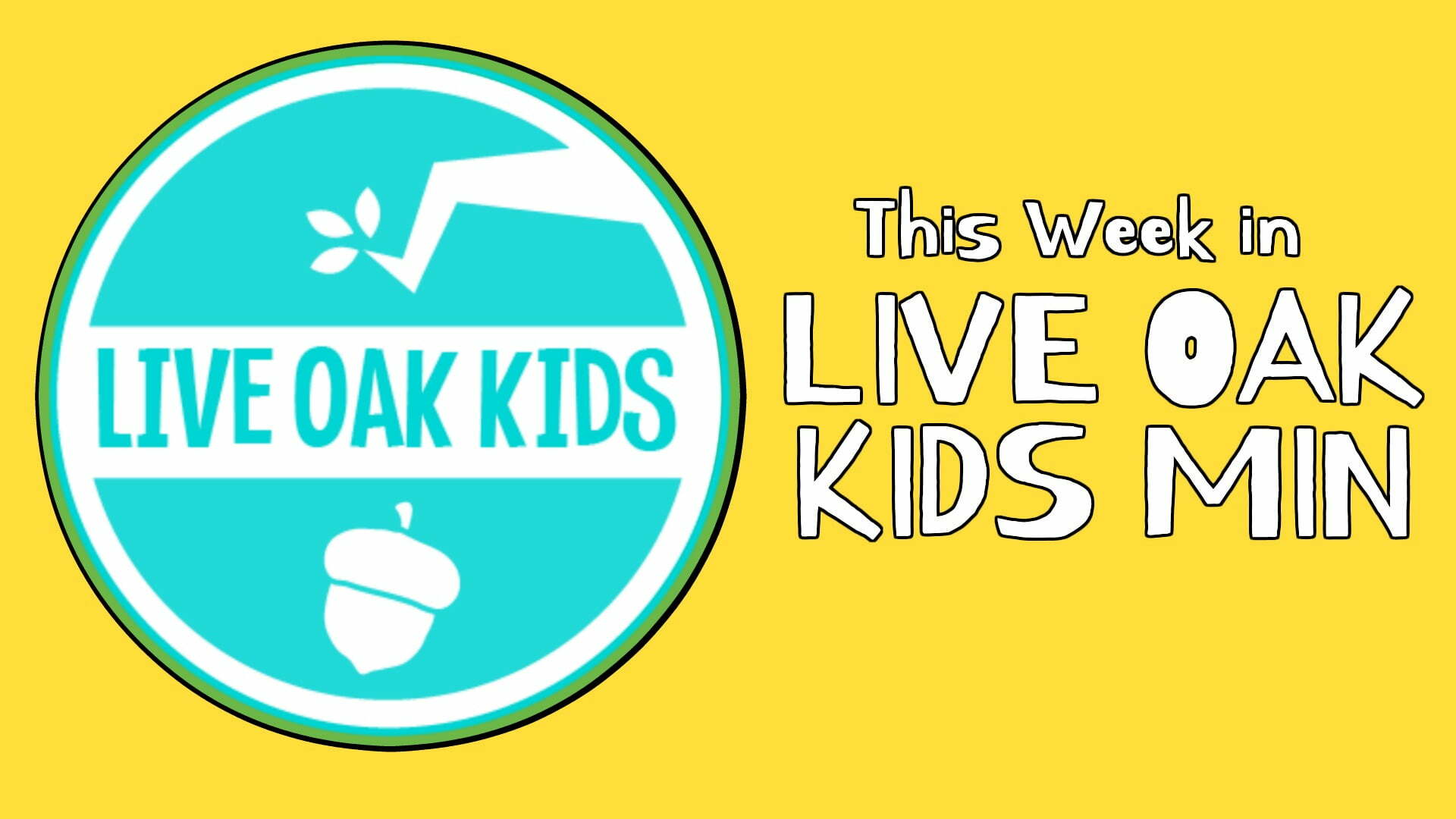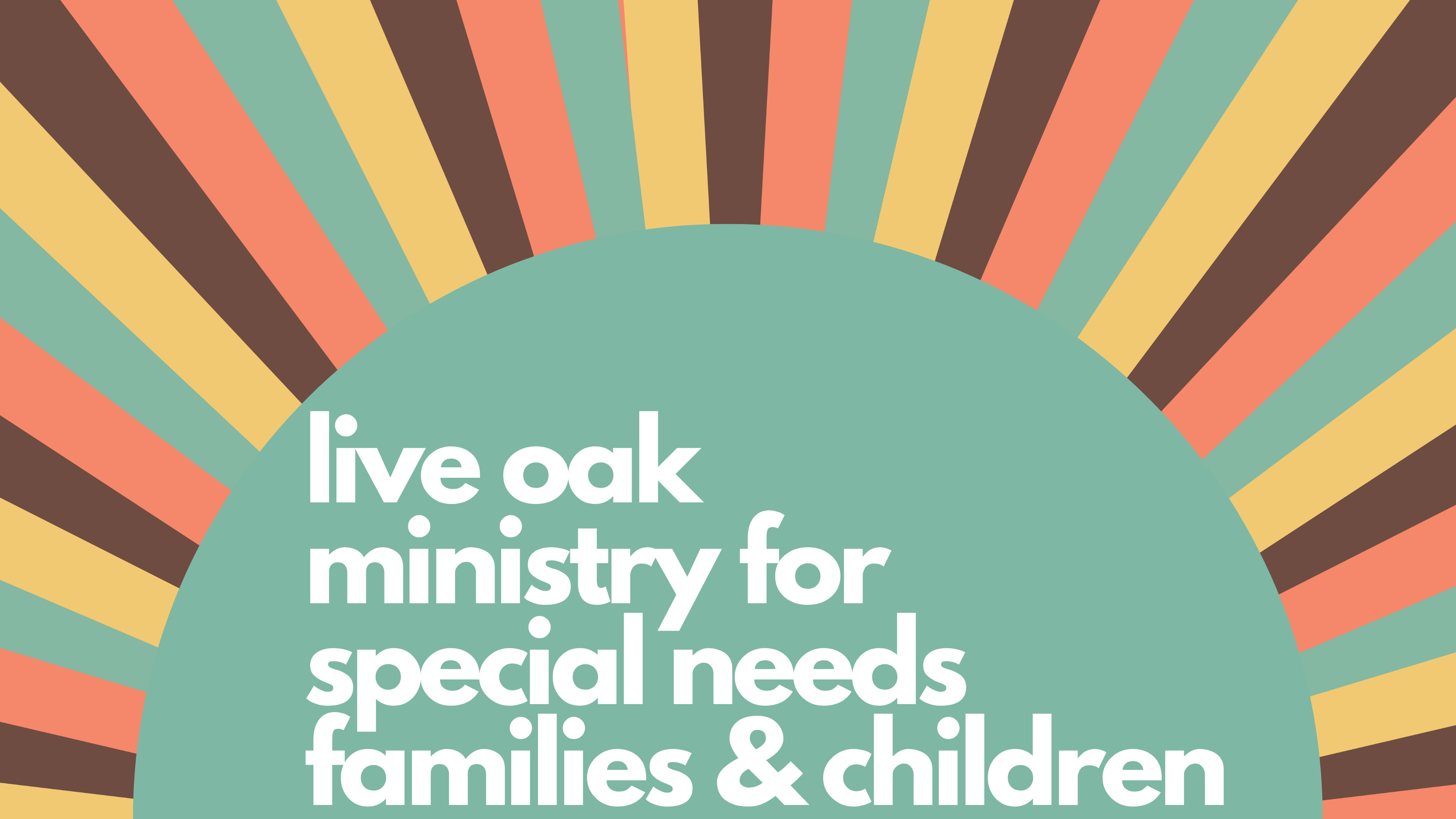 WHAT about my kids?
>We offer kids' experiences for babies-5th that take place during both our main services. Your child will have FUN, learn biblical truth and connect with leaders who really care.
When you arrive to Live Oak and enter our foyer you will take a right, where you will find our Kids Ministry Check-In Area.  A host will help you check your child(ren) in and help you get him or her to either the Acorn Club (for babies- PreK) or Tree House Club (for kinder-5th grade).  You can rest assured that if your child needs you at any time, you will be text-contacted during the service!
LEARN FULL DETAILS ABOUT KIDS MIN HERE
>A word for special needs families…At Live Oak, we welcome ALL children, and we want to make it our mission to serve your whole family. We strive to meet every child and family where they are with compassion. We want to welcome, love, teach, and serve your whole family as you grow together in Christ. Come as you are, and know that we want to walk with you through the hard and easy as your child(ren) learns to love and pursue the heart of God. Let us know about your kiddo HERE so we can care for  he or she well when you come!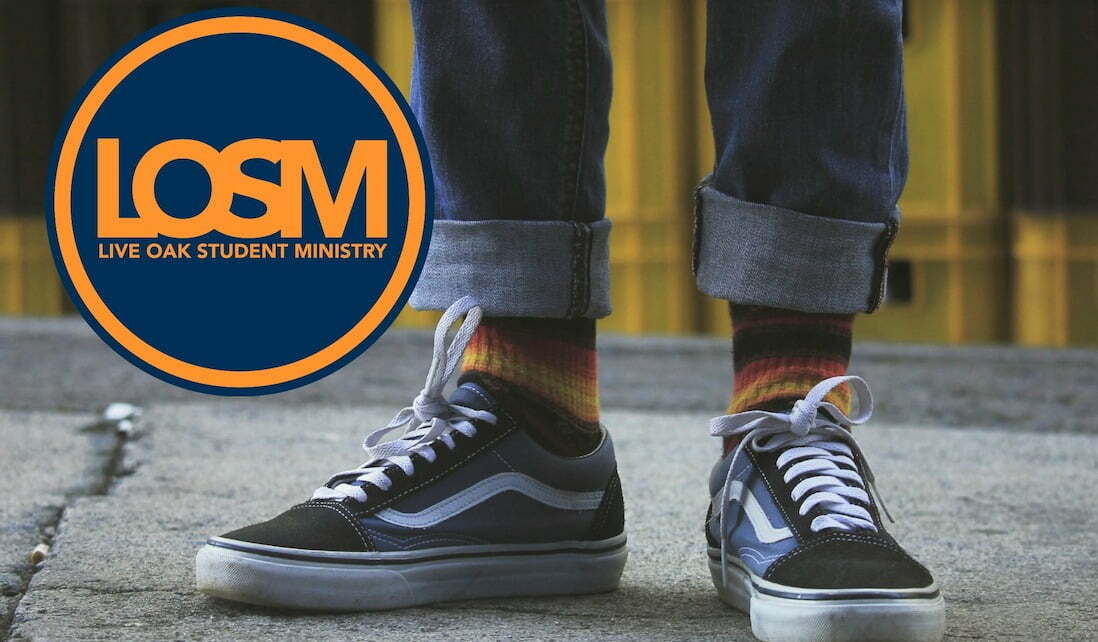 how about my teenager?
>Students in 6th-12th grade have LOSM (Live Oak Student Ministry) on Wednesday evenings. This is a time of FUN, worship, relevant teaching and small groups designed just for them.
>On Sunday mornings, teens are invited to our main services…there is great value in inter-generational worship.  Also, MANY of our teens serve on Sundays which allows them to learn about their unique gifting and use their gifting to serve others, because we believe there is no age limit to a life that can be used by God!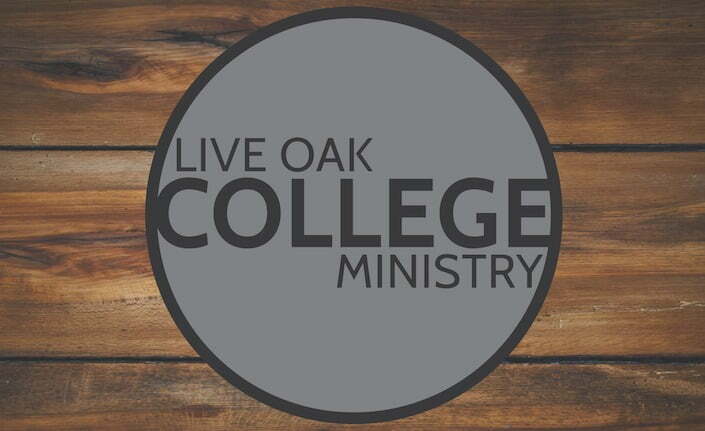 Are you in college or are you
college-aged?
>Our college ministry meets most Tuesday evenings for relevant biblical teaching, hang time and small groups. This is a time of FUN and connection and the focus is meaningful relationships.
>On Sunday mornings, college-aged people attend our main services. MANY of our them serve on Sundays, whether it's building into the generations below them in Kids Min, serving as a greeter or helping "run the show" on the Tech Team.  College folks are a vital part of the Live Oak family!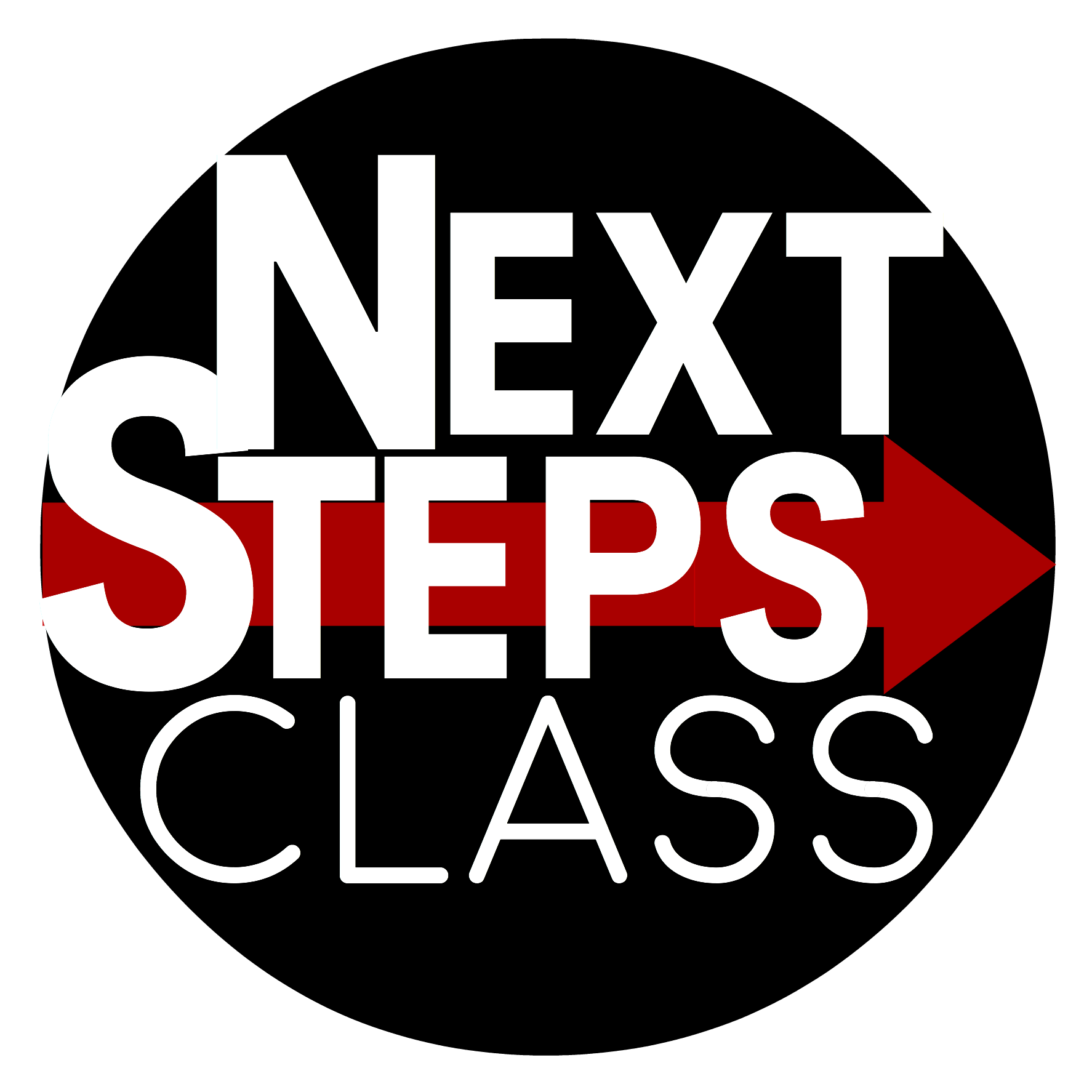 LIVE OAK NEXT STEPS CLASS

If you are new to Live Oak we invite you to take our Online Next Steps Class. It takes about 45 minutes to one hour to complete.  A broad overview of Live Oak's history, mission and values are given, and how these things are fleshed out in our various ministries is described.  You will finish the class clearly understanding Live Oak's "why".  We also hope you will you get a sense of your personal next steps in your journey, whether it be to begin serving, seeking out a group, or considering taking part in our next baptism!
TO GET STARTED YOU WILL SIMPLY REQUEST A CLASS LOG IN HERE. YOU DO NOT HAVE TO COMPLETE IN ONE SITTING.

Stay In the Know About All Things Live Oak...
Worship With Us
SUNDAYS
In-Person & Live Streams
9:30am / 11:00am
Location
10710 Frankford Avenue
Lubbock, TX 79424
MAP IT