God desires to have a relationship with us all because He loves us all. But we must first come to Him through a relationship with Jesus Christ.
THE PROBLEM
We are all sinful and separated from God. (Romans 3:23)
We are stubborn and want to go our own way, and we don't experience God's perfect plan for our life. Nothing we can do by our own efforts will make us right with God.
THE SOLUTION
Jesus died on the cross to pay the price for our sins. (Romans 6:23)
Jesus rose form the dead in victory over sin and death.
Jesus restored our relationship with God.
OUR RESPONSE
Believe that Jesus died to pay for your sins and that He rose again and is alive today.
(Romans 10:9 and Acts 4:12)
Receive God's free gift and invite Jesus to be your Forgiver and Leader in life.
(John 1:12-13 and Revelation 3:30)
WE WANT TO WALK WITH YOU…
This webpage covers the basics of salvation.  We want to know if you have questions about asking Jesus to be the Lord of your life and we want to know if you have any questions about any aspect of your faith.
Faith grows best in the context of both Christ and community and we'd love to connect you with others who love Jesus and can help you learn how to walk daily with Him.
Do you have questions?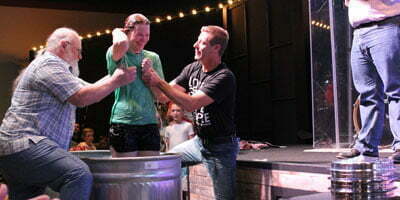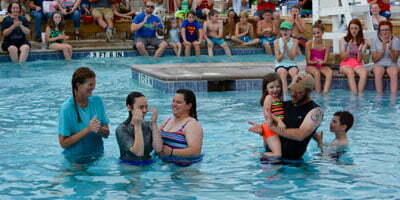 After you have become a follower of Jesus the natural next step is to make a public profession of your faith, through BAPTISM.  There is nothing magical about baptism. You are saved by faith in Christ alone, not by anything you can do, including baptism.  But the great thing about choosing to be baptized is that you are doing what Christ asked us to do (see Acts 2:41), it shows the world you are on God's team and it is a very powerful witness to others!
We celebrate baptisms four times a year. If you are interested in getting baptized you will simply fill out our form and we will send you our online baptism class.  It's short but thorough, designed to helo you understand baptism from a biblical perspecive and also to help you understand what baptism is like at Live Oak!
CHECK OUT THESE BAPTISM STORIES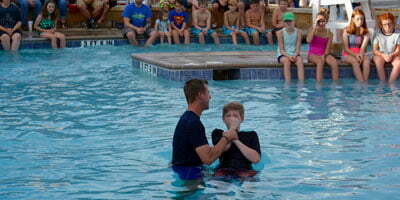 "And pray in the Spirit on all occasions with all kinds of prayers and requests. With this in mind, be alert and always keep on praying for all the Lord's people." – Ephesians 6:18 
Prayer is simply talking and listening to God. Think of it as a child connecting with their parent. There are no special words needed. It's about communing with the Lord in relationship. Be authentic and present.  You can pray alone and with other Christ-followers.
Prayer  is an opportunity to:
Praise Him for who He is and what you love about Him.
Confess where you have fallen short.
Share your heart with God.
Seek advice from Him.
Rest in His promises and presence.
Ask for help and make requests for you and for others.   
Live Oak did a Sunday series called Prayer DIY which you can find HERE for more teaching on the subject.
There is no one right way to pray, but the ACTS acronym can be a helpful place to start:
Adoration
"Praise be to God" Psalm 68:5
Tell God how much you appreciate Him. Express your love for Him and all the amazing things he has done.
Confession  
"If we confess our sins, He is faithful and just, and will forgive us our sins and purify us from all unrighteousness." 1 John 1:9
Tell Him where you have fallen short. Be specific. Thank him for forgiveness through Christ. Ask for help and strength to turn away from temptations.
Thanksgiving 
"Always glorify him with thanksgiving" Psalm 69:30
 You have plenty of reasons to be thankful. Thank God for His love, provision, faithfulness, and the list goes on.
Supplication
 

(requests to God) 

"Make your requests known to God." Philippians 4:6

 Tell God what you want for others (family, friends, church family, coworkers, neighbors, the stranger) then for yourself. No request is too small for our God.
Church Wide Bible Reading Plan
Connect with Scripture
Reading and reflecting on Scripture is a powerful catalyst in your spritual journey, whether you are exploring a relationship with Jesus or have walked with Him for many years. As a church, we will provide you with support, encouragement, and tools to engage God's word. Reading and reflecting on Scripture is a personal discipline. It will be up to you to read, reflect, and discuss.
How can I get started?
Scroll on for helpful tools and links!
SOAPS METHOD
One of the most practical tools we can provide is called the SOAPS study method, which is outlined below.  Pick up your own SOAPS Journal in the foyer at Live Oak.
What is SOAPS?
The SOAPS acrostic is designed to help you read and reflect on a passage of Scripture. Journaling helps us hear from God and more importantly apply what you have read to your life and circumstances.
How does it work?
-Read a passage of Scripture from a reading plan (you can find reading plans at Youversion.com and other online bibles, but Live Oak will almost always have a Church-wide reading plan in place that follows the current Sunday series.)
-Turn to a fresh page in your journal.
– Write today's date and follow this model…
Scripture
Write down the main Scripture that stood out to you from a section of reading.
Observation
Write down what you have seen in the Scripture. What? When? Where? How? What is happening or what is being communicated? What is God trying to say to me through this part of His Word?
Application
Personalize what you have just read and write down how it applies to your life.  Ask yourself, "How will my life be different because of what I just read?" "How does it apply to my life right now?"
Prayer
Write out your prayer. This can be as simple as asking God to help you use the Scripture, or it may be a greater insight He is revealing to you. Make it honest and heartfelt!
Share
While journaling is a very personal time, you may want to share some of your daily journaling with your family, friends, or small group. By sharing with others, you may gain new insight or encourage others.
Check out a sample SOAPS Journal entry here: SOAPS_Journal_sample.pdf
2 TIMOTHY TOOL
2 Timothy 3:16-17 "All Scripture is God-breathed and is useful for teaching, rebuking, correcting and training in righteousness, so that the servant of God may be thoroughly equipped for every good work."
5 Application Questions:
Teaching: What is the basic truth God wants me to know?
Rebuking: What error in judgment, understanding or behavior might this passage be rebuking in my life?
Correction: How might this passage correct, balance or redirect me?
Training: What does this passage present to prepare me for living a God honoring life or for facing some future challenge?
Equipped for Every Good Work: How might this passage equip me for serving God and people
"SPACEPETS" TOOL
One final tool to help you engage scripture and to really dig into the application of it into your life is the acronym S.P.A.C.E.P.E.T.S.
As you read and reflect, ask yourself, "Is there a…"
S. Sin to confess?
P. Promise to claim?
A. Attitude to change?
C. Command to obey?
E. Example to follow?
P. Prayer to pray?
E. Error to avoid?
T. Truth to believe?
S. Something to praise God for?
bible translation guide
The Bible was written in Hebrew (and some Aramaic) for the Old Testament, and Greek for the New Testament. Most translators seek to be faithful to the Scriptures but typically translate from two different approaches: a word-for word or a thought-for-thought perspective.
Here are a few of the most common translations:
New international Version (NIV)
The NIV is highly accurate and smooth reading version in modern English.  It is best characterized as balance between word-for-word and thought-for-thought.  "The NIV delivers the best balance of accuracy to the original languages and clarity of meaning in contemporary English."(www.thenivbible.com)  
English Standard Version (ESV)
The ESV pays special attention to word-for-word translation. It is a revision of the Revised Standard Version (1971 edition).  The translators essentially set out to provide a literal translation of the Scripture in contemporary English. 
Amplified (AMP)
The Amplified was written to create deeper understanding and meaning to the text. It leans heavily toward the word-for-word end of the spectrum. The goal of the amplified translators was increasing the clarity and relevance of the text.  However, it can read a little clunky.  "Its goal was to take both word meaning and context into account to accurately translate the original text from one language into another." (www.biblegateway.com)  
New Living Translation (NLT)
This translation leans toward the thought-for-thought side of the spectrum.  The translators sought to take the original Scriptures and bring them into more contemporary language and phrasing.  This translation attempts to bring in entire thoughts rather than just words to our modern-day English. 
The Message
This translation is on the far end of thought-for-thought part of the spectrum.  "This is a paraphrase of the Bible by Eugene Peterson, who used the original Greek and Hebrew texts and tried to bring their "feel"—their tone, rhythm, and idiom—directly into contemporary English." – American Bible Society.  Utilizing The Message in conjunction with a word-for-word translation can be very useful for deeper understanding. 
HELPFUL LINKS
Check out these links to help you engage Scripture:
youversion.com
4 Small Words by Jarrett Stevens
BibleGateway.com
BibleStudyTools.com
BlueLetterBible.com
How to Read the Bible Book by Book by Gordon Fee and Douglas Stewart
Live Oak always has a Scripture Engagement Plan going that can easily be found on our app or this webpage or within SUNDAY MORNING RESOURCES in Sign Up and Events.  It typcially tracks along with our current Sunday series.  We know sometimes when approaching Scripture it can be hard to konw where to start.  These plans help you figure that out.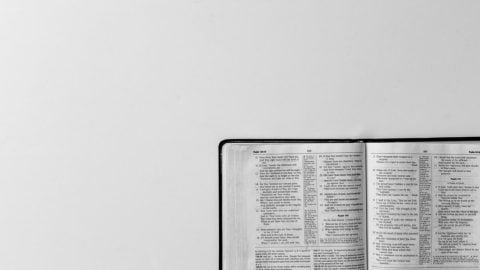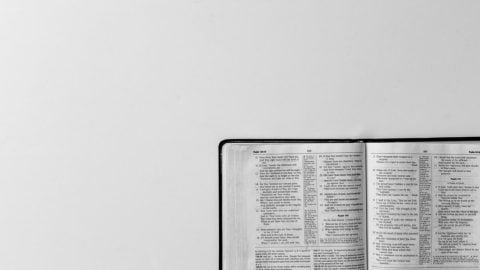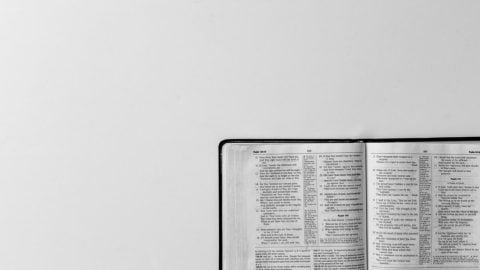 Worship With Us
SUNDAYS
In-Person & Live Streams
9:30am / 11:00am
Location
10710 Frankford Avenue
Lubbock, TX 79424
MAP IT