You were not created to do life alone

The Church offers you Christ and Community and we need both to be able to grow spiritually and take our next steps in following Him. This is why Live Oak is a church of groups: Small Groups and Bible Study Classes.
Our small groups meet at various times during the week, most meeting in homes. We have men's groups, women's groups, mixed and married groups, groups for college-aged people, and we also have "specialized groups," which you can learn more about by scrolling down.
Our groups meet September through November, taking a break for the holidays. They resume in early February and meet through May, taking the summer months off.  We have found that group attendance wanes every summer, due to vacations and such, so we take the summer months off from structured weekly meetings.
***

Our groups wind down and take a pause over the holidays. 
We will gear back up after the new year so stay tuned if you are wanting to explore group life!
In the meantime if you have questions EMAIL TIM, our Director of Groups.
Scroll down to learn about childcare options.
SPECIALIZED GROUPS & CLASSES LIVE OAK COLLEGE MINISTRY
We exist to partner with college-aged young adults by connecting them to Christ, Community, Biblical Truth, and relationships with one another. 
FINANCIAL PEACE UNIVERSITY
Financial Peace University (FPU) is the nine-lesson class that will teach you how to pay off debt, save and invest for your future. You'll also connect with others, just like you who can hold you accountable, encourage you, and celebrate your progress!  This class will begin in February 2022.  Enroll today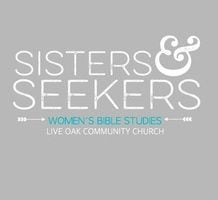 SISTERS & SEEKERS WOMEN'S BIBLE STUDIES
Sisters and Seekers are women's-only Bible study groups. We have both a Tuesday evening and Wednesday morning group.  We meet September - November and February - April.  Inquire about either study by emailing ANNA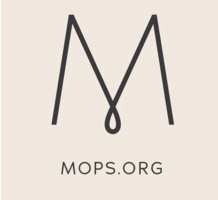 MOTHERS OF PRESCHOOLERS
MOPS, Mothers of Preschoolers, believes that better moms make a better world. We are committed to make sure every mom knows she's not alone by allowing you to meet and build friendships with moms in your same season of life. Along with meetings (with childcare provided!), we also host play dates and Moms' Nights Out. Sadly, our Fall 2021 group has reached capacity. We will update this post should spots open up!
Have kids?
Small Group Childcare
We understand that in order for many to participate in a small group, quality, accessible options for childcare are necessary. Live Oak Community Church is actively working to be able to provide on-site childcare again, once we are fully staffed.  Until then will not be offering on-site childcare but rather offering an off-site childcare reimbursement program to help give Small Groups the option of meeting while still providing childcare for your group members during the COVID pandemic. LEARN MORE HERE
Stay In the Know About All Things Live Oak...
Worship With Us
SUNDAYS
In-Person 9:30am / 11:00am
LiveStreams 9:30am / 11:00am/ 8:30pm
Location
10710 Frankford Avenue
Lubbock, TX 79424