You were not created to do life alone

The Church offers you Christ and Community and we need both to be able to grow spiritually and take our next steps in following Him.
This is why Live Oak is a church of groups: Small Groups and Bible Study Classes.
Our small groups meet at various times during the week, most meeting in homes. We have men's groups, women's groups, mixed and married groups, groups for college-aged people, and we also have "specialized groups," which you can learn more about by scrolling down.
There are two times a year when it is the very easiest to on-ramp into a group: September and January. This is because existing groups are gearing back up after summer and Christmas breaks, and many groups will have space for new members.  We also have brand new groups that will form at those times.  At various other times of the year Live Oak offers short-term groups which are a perfect way to try out group life for a 4 to 6 week period instead of an entire semester.
Use our Group Life Interest Sign Up below to get started…
PLEASE NOTE:  GROUPS ARE GEARING BACK UP FOR FALL 2019 ON THE WEEK OF SEPTEMBER 8.
GET SIGNED UP TODAY AND WE WILL HELP YOU FIND A GROUP!
SPECIALIZED GROUPS & CLASSES LIVE OAK COLLEGE MINISTRY
We exist to partner with college-aged young adults by connecting them to Christ, Community, Biblical Truth, and relationships with one another.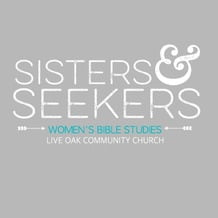 SISTERS & SEEKERS WOMEN'S BIBLE STUDIES
Sisters and Seekers are women's-only Bible study groups. We have both a Wednesday morning and Tuesday evening group.
FINANCIAL PEACE CLASSES
We all need a plan for our money. Financial Peace University (FPU) is that plan! It teaches God's ways of handling money. Live Oak will be offering Financial Peace University this Fall on Sundays evenings, beginning Sept. 8 (runs for 9 weeks). Class materials will cost $109 per family. The REGISTER button will take you to our page on the FPU website, where you can discover more details!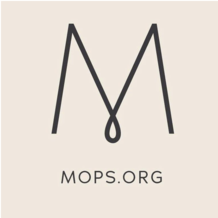 MOTHERS OF PRESCHOOLERS
MOPS, Mothers of Preschoolers, is a group that meets twice a month to give moms in this tender phase of parenting connection, resources and support. We take a break over the summer and resume bi-weekly meetings in September.  
Have kids?
Small Group Childcare
We understand that in order for many to participate in a small group, quality, accessible options for childcare are necessary. We offer on-site childcare (upon pre-registration and payment) on Sunday evenings and on Wednesday morning only. We also offer an off-site childcare reimbursement option through which Live Oak helps you cover a portion of the cost of hiring your own sitter no matter when your group meets.
SIGN UP FOR SUNDAY EVENING CHILDCARE HERE
SIGN UP FOR WEDNESDAY MORNING SISTERS AND SEEKERS CHILDCARE HERE
FIND THE OFF-SITE CHILDCARE REIMBURSEMENT FORM HERE
Read our on-site childcare policy HERE
Read our off-site childcare policy HERE.
Apply for a Childcare Scholarship HERE
Stay In the Know About All Things Live Oak...
Worship With Us
Sunday Services 9:30 / 11:00 
Location
10710 Frankford Avenue
Lubbock, TX 79424