You were not created to do life alone

The Church offers you Christ and Community and we need both to be able to grow spiritually and take our next steps in following Him. This is why Live Oak is a church of groups: Small Groups and Bible Study Classes.
Our small groups meet at various times during the week, most meeting in homes. We have men's groups, women's groups, mixed and married groups, groups for college-aged people, and we also have "specialized groups," which you can learn more about by scrolling down.
Our groups meet September through November, taking a break for the holidays. They resume in early February and meet through May, taking the summer months off.  We have found that group attendance wanes every summer, due to vacations and such, so we take the summer months off from structured weekly meetings.
***

Groups gear back up this Fall on the week of September 12th, and we invite you to try out group life!

The best place to start in finding a group that is your best fit is to VISIT OUR SMALL GROUPS FORM 
If you have any questions please EMAIL TIM our Director of Groups.
SPECIALIZED GROUPS & CLASSES LIVE OAK COLLEGE MINISTRY
We exist to partner with college-aged young adults by connecting them to Christ, Community, Biblical Truth, and relationships with one another.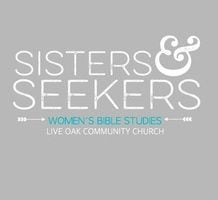 SISTERS & SEEKERS WOMEN'S BIBLE STUDIES
Sisters and Seekers are women's-only Bible study groups. We have both a Tuesday evening and Wednesday morning group.  We meet September - November and February - April.  Inquire about either study by emailing ANNA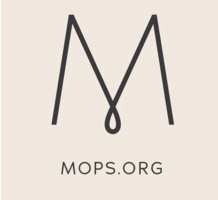 MOTHERS OF PRESCHOOLERS
MOPS, Mothers of Preschoolers, is a group that meets twice a month, on Friday mornings, to give moms in this tender phase of parenting connection, resources and support. We take a break over the summer and over the Christmas/New Years holidays, but meet bi-monthly otherwise!  Our Fall semester begins in October 2021.
Have kids?
Small Group Childcare
We understand that in order for many to participate in a small group, quality, accessible options for childcare are necessary. Because of Covid-19 we are not offering on-site childcare options this fall. We are, however, offering a off-site childcare reimbursement option through which Live Oak helps you cover the cost of hiring your own sitter no matter when your group meets. LEARN MORE HERE
Stay In the Know About All Things Live Oak...
Worship With Us
SUNDAYS
In-Person 9:30am / 11:00am
LiveStreams 9:30am / 11:00am/ 8:30pm
Location
10710 Frankford Avenue
Lubbock, TX 79424