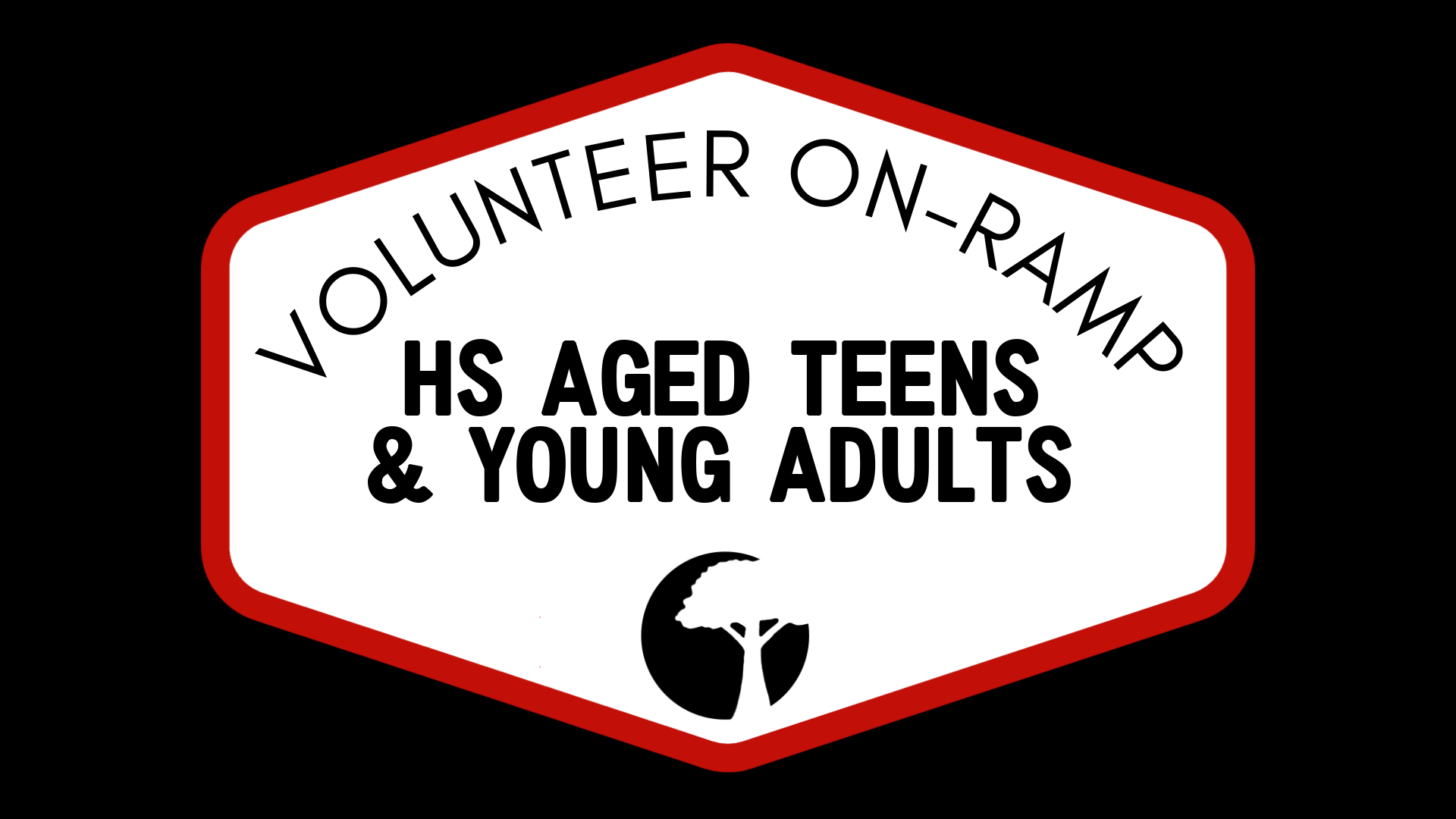 This is for high school-aged teens through college-aged young adults who serve in a Leading Role. 
If you have found yourself in the wrong module please contact your ministry leader. 
Your Volunteer On-Ramp Process for the upcoming ministry year will involve the following:
1. YOU WILL CLICK THE RED BUTTON BELOW TO COMPLETE YOUR YEARLY VOLUNTEER FORM

2. YOU WILL THEN COMPLETE A BACKGROUND CHECK IF YOU ARE 18 OR OLDER…watch for it in your email inbox once you've submitted your form.
BUT FIRST…
Read over our FAQ Section below
Please watch the attached videos (these are the same as last year's) if you want to hear the heart and the "why" behind this yearly on-ramp process
YEARLY ON-RAMP FAQ'S…
WHY DO WE HAVE TO DO THIS EACH YEAR?  DOESN'T ONE TIME SUFFICE?
A yearly on-ramp keeps us organized and all on the same page. With volunteers in the hundreds, staying organized is key to smooth and intentional ministry. Plus, we do yearly background checks to create the safest environment for all!
I AM A NEW VOLUNTEER AND I JUST DID THIS.  DO I NEED TO DO IT AGAIN?
We love to get all our volunteers on the same "cycle" (every July) when it comes to this yearly on-ramp so that is why we are asking you to do it again. So sorry for the inconvenience.
WHY DO I HAVE TO DO A BACKGROUND CHECK WHEN I DON'T EVEN WORK WITH KIDS?
Because of the way Live Oak's building is organized, virtually every volunteer is in proximity to our kids areas. Plus, we have minors serving on multiple teams and you may be serving alongside one of them.
DOES A PING ON MY BACKGROUND CHECK AUTOMATICALLY PROHIBIT ME FROM SERVING?
This is looked at on a case by case instance and a ping is not automatically prohibitive. Obviously a traffic ticket from 6 years ago is not an issue when it come to serving. But whatever the case, this is handled with respect and discretion every time.
MULTIPLE PEOPLE IN MY FAMILY SERVE. CAN WE JUST FILL OUT ONE FORM?
We are asking each individual who serves to thoughtfully complete their own form.  Also, there are different forms to fill out based on where you serve and your age.  IF you share an email with another family member you receive 2 different emails, so please watch for that.
WHAT DO I DO IF I CANNOT AFFIRM ONE OR MORE OF LIVE OAK'S BELIEFS OR I HAVE QUESTIONS?
When it comes to our beliefs and values, if you find yourself in a spot of not knowing something or having questions or even disagreeing with something we encourage you to think of it this way…
Knowing that the church will be teaching, leading and discipling from these Biblical truths, ask yourself:
-Can I protect and encourage Unity?
-Can I do my role with Integrity?
-Will I redirect if I don't know, am unsure, or differ?
-Will I seek to keep learning and growing in understanding in the areas I am unsure about?
-Will I share my questions and uncertainties with trusted fellow Christ-followers in my life so we can process together?
If you are able to answer these with "yes" we encourage you to move forward in your leader role! If you aren't ready to say yes to these questions please indicate "I have questions" in your form so we can follow up to connect with you. You are not alone in this and we want to walk with you.
Have a question we didn't answer? EMAIL US
CHECK OUT THESE VIDEOS THAT COVER THE "WHY"
BEHIND OUR YEARLY VOLUTEER ON-RAMP PROCESS…